Hey Guys! Just thought i'd write to let you know I haven't died under a mountain of beauty products or poisoned myself with hair dye. I'm currently undertaking a PR internship at an amazing firm in London and after a long commute and not getting home until 8pm sometimes all I want to do is collapse and have someone feed me malteasers. So apologies for the lack of posts! I will be preparing several posts over the weekend to up next week so I don't abandon you guys again.
Now onto the next big piece of not-so-new 'news'. As everyone knows by now, the google reader apocolypse is coming and people are starting to panic about GFC going too. Whilst i'll still be following through GFC and appreciate all my GFC followers I will be, after neglecting it for too long, using Bloglovin' more efficiently!
I'm currently in the process of finding and following all the blogs I follow so if you follow me or know I follow you then feel free to leave your Bloglovin' link below! Shameless Plug time, follow my Bloglovin' below!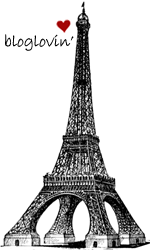 Thanks for sticking around guys and a big hello to my new followers! I promise to blog soon!